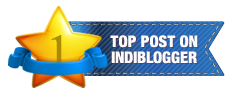 I believe that it pretty much depends on person to person. I don't have a bad feeling regarding either. That do throws me in the category of diplomats and thus I will definitely point out some reasons for that thinking instead of shutting up after playing with the diplomatic words.
But before I write further, I just want to clarify that whatever I write is my personal opinion and I do not want to hurt any sentiments intentionally. Also, I may not be right with everything and that is why the debates are meant for. These are purely my views and if I am wrong for some reason, do correct me with your views.
Before I can answer the question "Live-in or marriage?" I would like to ask in India or abroad? I would like to ask, if the question is put up for the independent living people or those who have to live and take care of their families as well.
I don't flatly banish the idea of Live-in if taken up in the true form. It's obvious that you get to know about the person and then you can judge better if that is the person with whom you can spend your entire life with or not. It's good if that person is the one. But what if not? Guys can move forward easily. What about the girl? Will she get the respect she deserves from her parents or her future mate if the issue is exposed somehow or she tells it herself?
Secondly, is it just me or it is for real that Live-in is mostly considered as sleeping together? It's sort of a modern game for guys. I don't want to pull in all of the guys in the world into this as there are some good guys too. Like a fellow blogger Anita, I would want to tag a movie's case here. 2 States was the real story of Chetan Bhagat. He too had a live-in relation with a girl and he did everything possible to finally get happily married with the same girl despite of the fact that his parents did not approve of her. She did the same. But from what I hear or what sort of cases happen, it is fair to assume that for most, it is just getting into the bed. And yes, the sufferers are the girls only.
On the other hand, there is the institution of marriage. Probably I feel that marriage is still a better option for the girls. But marriage further opens up three major categories – Your marriage is arranged with a girl after you both approve of each other, you marry your loved one without having the live-in relation or your marriage is arranged without a consent from either one. For the first two categories, I feel marriage is better than the live-in relation. But for the third case, I feel it will be the worst scenario.
So from which angle is the question put up? From a singular point of view of each one or from the view of our society? Frankly, I hate the society. People have such a narrow mindsets and from long, girls have been suffering from myriad things. So if you think from that point of view, I would say marriage. But if you are talking about my own view point, both are equally good if the people who are joining hands are true to each other and are not just looking for the physical opportunities.
PS: Thank you Garima for posting this topic and Congrats. Waiting for your post eagerly. Also looking forward to read other opinions and having a healthy discussion for the same.
Sign up here with your email