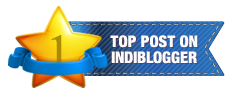 "What? But you said that she was perfect for you!" I exclaimed. "Yup she was. I had already asked my parents that I will marry a girl who looks beautiful and is professionally good too. You know she even had a nice figure. I should have understood then and there only when I noticed her hot figure?"
"What are you talking about?" I asked puzzled. "You know she was not a virgin. God knows how many times she had slept with how many boys", he said in an angry tone. "Did she tell this to you herself?" I asked calming him down. "Yeah she did. The same old story that she was in love with someone who was unfaithful and left her after the college. Who cares man? And how do I know it was just one guy? She might be the slut of her college for what I judged. These days, you can't find a decent girl you know." He rushed those words out as his phone rang. "Hey, I gotta go meet up with some other girl. My mom says she's from a good family and good looking too. Gosh I just hope she's not a bitch like the previous one. See ya later pal", he added.
I was left baffled. I felt ashamed of myself for finding a friend like him who had such a low mentality that I felt disgusted.
A Couple of Years Back
U wnt beliv me!!!!!!
Wht? I jst fell asleep man. Y r u trbling me so erly in da mrng?
Ask me where I m!!!!!
Whr r u?
At *****'s room. On her bed.
Wht? :O
I jst fckd her dude. She ws awsm. Yu knw wht. I dint knw she ws a virgin! It ws lyk a cherry on my ice crm.
Gt a life man. Fr hw lng yu r gonna cheat on grls.
Dude if u cud c hr slpng nkd rght nw!! Shl I send u a pic?
Nooo. R u crzy or wht.
Yes I am. 3rd grl in da sm coleg. Wht do u say.
I switched off my phone before he could blabber more.
Cases like these are pretty normal in India. We have a strange mentality that can't be understood by even the psychologists. Probably because if they tried to study it, they would die of shame.
Virginity of a girl is taken up as a peek into the character of a girl. No matter how much you deny it, you can always find such male hypocrites around you. These people are a disgrace to what we know as a society. How do you evaluate someone's character with a thin tissue? And if you do, where is your character certificate. Probably the cause behind the rejection of a girl is your sexual adventures in your school or college or work place or neighborhood.
So, shouldn't it be the opposite? Shouldn't it be the girl asking this question to the guy? For all I know, if he's not a virgin, he could be responsible for a sad rejection of some other girl by a purist. Should he not face a similar fate as of hers?
"Who am I to say all this?"
I know many people will say this and trash this post in their minds. But I'm one of those many people who have been fortunate to have a steady mental growth with their age. I'm one of those many people who banish such mentalities and curse such individuals. I'm one of those people who will teach their children to understand this issue so that people like us gain majority in the coming future. I'm one of those people who will eventually make a difference.

Respect a girl for her inner beauty, for her sacrifices and for her mentality. Love her as she is the one who will make your life beautiful and your family complete even though she will be leaving her own incomplete.



Sign up here with your email