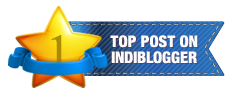 If you value your traditions and culture, you're branded conservative. While modernity is judged by clothes rather than thoughts. What's you take on this topic?

Who are these people who have a right to brand us on any criteria?
I would like to begin my post with this question. Let us not jump to what is modernization or traditions and stuff. First let us evaluate the people who dare to brand a boy or a girl as conservative or with any other typical words. For me, it is a personal choice and I shall raise my opinions later but right now, I just want to put emphasis on this statement. If I want to follow some of the traditions which I like, if I want to wear traditional clothes (which are quite in trend these days), then I am doing that out of my own will despite of living in what we call as a modern society. No one has a right to judge my mentality or myself on its base. We choose what we want and what makes us happy. We should continue to do so in the future as well as far as that thing is not supporting any social ailment.
Now coming to my opinions on this debatable topic, I would say that people usually misinterpret the actual meaning of modernity. I have seen guys smoking in public just to look modern. I have seen girls changing into hot pants or miniskirts before entering a discotheque to look modern and reverting back to the original clothes before leaving for home. I have seen guys dating and having sexual relations with multiple girls just to look modern. I have seen girls losing consciousness after boozing out of their limits just to look modern.
What if the guy who smokes in public denies to marry a girl who smokes as well? What if a girl changing into revealing outfits in a nightclub curses the girls wearing those outfits in public? What if the guy having sexual relation with different girls think of those girls as a slut? What if the boozing girl wants a non-alcoholic guy as her life partner?
We come across several such instances in our day to day life. People have polar opposite actions and mentalities. They do something and preach the exact opposite things. The term modernization certainly does not remains in the clothing of a person. Our society is the one where even Honor Killings are justified by many people. Won't these people be roaming around you in modern clothes? But can they be regarded as modern?
Of course you do not need to move away from your traditions. But I strongly object to so many of them. Our traditions teach us not to fall in love with a person till an unknown partner is arranged for you to sleep with. Our traditions teach us that a women on her menstrual cycles should not be allowed to pray even though it is a natural process. Our traditions teach us to discourage the widows (thankfully the Sati Pratha was banned). Our traditions teach us of gender bias, racial discrimination, caste discrimination and so much more.
Can you be modern following those traditions? I am not talking about all the traditions but most of those are not needed in today's society.
A fellow blogger
has reasoned many things that had a meaning ages ago but does not stand reasonable enough at present times. You often hear about the forbidden rituals or traditions from your grannies or grandpas but that does not mean you have to preach the same thing. If you call yourself modern, you need to analyze the logic behind things and if you feel any notion vague, you need to drop it right there.
Secondly, you are not modern if you wear modern outfits. It is your mentality that counts. The gender bias has to stop fore mostly. That goes for both girls and boys. Guys should not be the only one earning for the living of family and girl should not be the only one doing cooking and other household activities for an instance. We need to reach an equality level from both the sides. Then you need to banish all the social evils from the society. You should be standing against it not in support with it (It refers to several evils of our society). Disregard all the vague superstitions. Give respect to all the people irrespective of their caste and color. Wear whatever you want as per your comfort and do not judge people over their clothes. Probably then, you can come closer to the term modern.
PS: I did not want to hurt any sentiments through my post. If I have done any, I apologize. You may address the same in the comment section and we can have a healthy debate over it.
Also linking this post with
The Ultimate Blog Challenge
Sign up here with your email