IndiSpire 21: Is religion over-rated? what is your take?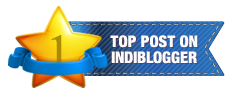 For what I know, there are thousands of religions all over the world. Everyone is happy following their own no matter what the cost is. Dowry, caste system, racism, male dominant society, honor killings, man slaughter and much more have been given birth by this religion and beliefs only. This is if I talk just about India. If I try to cover the whole world and the social evils that have been generated on the name of religion, I might lose my breath at just one percent of it. Yeah, people will now say that there are many benefits of religion and try to constitute India as a religious country but I want to look over the serious issues which are sitting at the top of the throne and mocking at us people. Religion has very well created barriers between humans that were born same and were destined to live together as one.

So, yes I do think that religion is over-rated. It always has been. These social evils have not popped out all of a sudden but have been present since the ancient times. Our religions have taught us so much differences that it is hard for some people to even touch an innocent baby born of a lower caste. Be it the city or the villages, the difference are prominent everywhere.

I preach humanity as the religion. We all are human and that should be our religion. Why do we need religion and beliefs? Why can't you think of that sweeper as a human and pass him a glass of water when he is thirsty instead of making weird faces? Why the lower caste people (a difference created by us only) are not allowed to enter a temple? Why people don't think twice before the cruel man-slaughter in the name of religion? Why even in the modern society, a girl has to pay to get married to a guy? Why girls and guys are brutally killed by their own parents in the name of religion? Why are there so many differences among people? What good is a religion if it is promoting hatred, false beliefs and differences? Why can't we treat everybody as same and as humans?
PS: Apologies if I have hurt any sentiments. We can have a healthy discussion over anything in the comment section.
Sign up here with your email