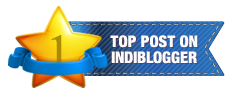 Reading books has reduced dramatically in today's youth. Kids who read books are treated as socially incapable nerds. What is your take on this topic?
I agree to the first point. Reading has definitely radically decreased among the youth. There are many reasons behind that. Fore mostly, I believe the availability of technology and gadgets is responsible for it. A child who just learned how to speak knows what an iPhone is. A few months more and he can very well run all the latest smartphones, tablets and notebooks. Do you think that when so many alluring and addictive games are available them, they will bother to read?
I'm not sure if by reading, we are just catching up with fiction readers or curriculum reading as well. So I'll just be pointing towards the fiction readers.
Most of the guys I know hate reading novels. They either think of it as a wastage of time or too dull to interest them. Everybody has different views and I cannot challenge them over anything. I have been a reader since childhood. While kids were busy in watching cartoons and shaktiman, I devoured Champak and Nandan. With time the books changed to Diamond Comics, Raj Comics and Archies substituted with Goosebumps, Spooksville, Famous Five and Hardy Boys in school. I read my first fiction when I was in eleventh standard. It was The Da Vinci Code.
What I'm trying to say is that my parents created a base for me (especially my mother who loved reading as well; not so much now). They gave me books and soon I started loving them. But these days, children get gadgets and thus they start loving them only. Even if not gadgets, the television is filled with idiotic cartoons to keep them busy the whole day. When you have no roots or foundation for something, you will never grow fond of that thing.
Coming to the second point, probably some people might treat the book readers as nerds but that should not be a concern. You can always call a gadget lover as freak to balance out the things right? But I won't fully agree with this nerd statement. I mean, I have been a book reader for long and so far I feel that girls like guys who read books. So why do you care. As far as girls are concerned, we guys like readers. So why do you care as well.
Books broadens up your mind. People say that reading a fiction is merely a waste of time. But I believe it enhances your creativity. You get to know a hell lot of things. Your mind opens up to several thoughts that you never knew existed. Reading can never be a wastage of time.
Lastly, I support reading. It is blissful. Isn't it awesome to live in a bit of a fantasy world for a while when the real life is so much hectic and strenuous?
Also linking this post with
The Ultimate Blog Challenge
.
Sign up here with your email